You may remember me recently writing about a blog makeover contest being offered at WAHMaholic. I posted the entry for two reasons. One- I am in desperate need of a makeover myself and two- Kaye is the amazing designer behind our Follow Me Back Tuesday Blog Hop button. To my surprise, I won the giveaway! Yes, that is right. Soon, you will see a fabulous new design at Review Retreat. I am so excited for the change and I cannot wait to reveal my new look.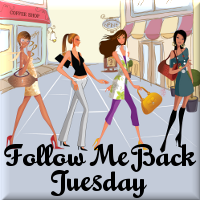 If you are looking for a fresh new look, WAHMaholic Is offering a June Blog Makeover giveaway. Here is what's up for grabs:
custom header and footer
custom background
custom favicon
custom navigation bar
custom post footer (for Blogger)
fancy post title font
125×125 button/badge
personalized signature
fancy comment section
layout style of winner's choice
What are you waiting for? Head over to WAHMaholic to find out how you can enter to win a new Blog Makeover!